Picture this: it's a sweltering summer day in Greenville, South Carolina, and you're daydreaming about a refreshing dip in the ocean. You're craving the feeling of sand between your toes and the taste of salt on your lips. But alas, Greenville is landlocked, and the ocean seems like a distant mirage. Fear not, my fellow beach enthusiasts, for I have embarked on a quest to find the best beaches within driving distance of our beloved city. So, buckle up and join me on this sandy getaway as we explore the coastal delights that await us.
1. Folly Beach, Charleston, SC – The Eccentric Seaside Retreat
Distance from Greenville: 212 miles (approximately 3 hours and 30 minutes)
Best times to visit: April to June, September to November
Key features and amenities: Fishing pier, surf spots, eclectic shops, beachfront parks
Crowd levels: Moderate to high during peak season, but quieter on weekdays
Unique facts: Known as "The Edge of America," Folly Beach is a quirky, laid-back destination that attracts surfers, artists, and beach bums alike.
Eateries: Don't miss the Lost Dog Café for a hearty breakfast, and be sure to try their famous biscuits and gravy. For lunch, head to Chico Feo for some casual outdoor dining with a side of live music. Finally, satisfy your seafood cravings at Bowens Island Restaurant and indulge in their legendary Frogmore Stew.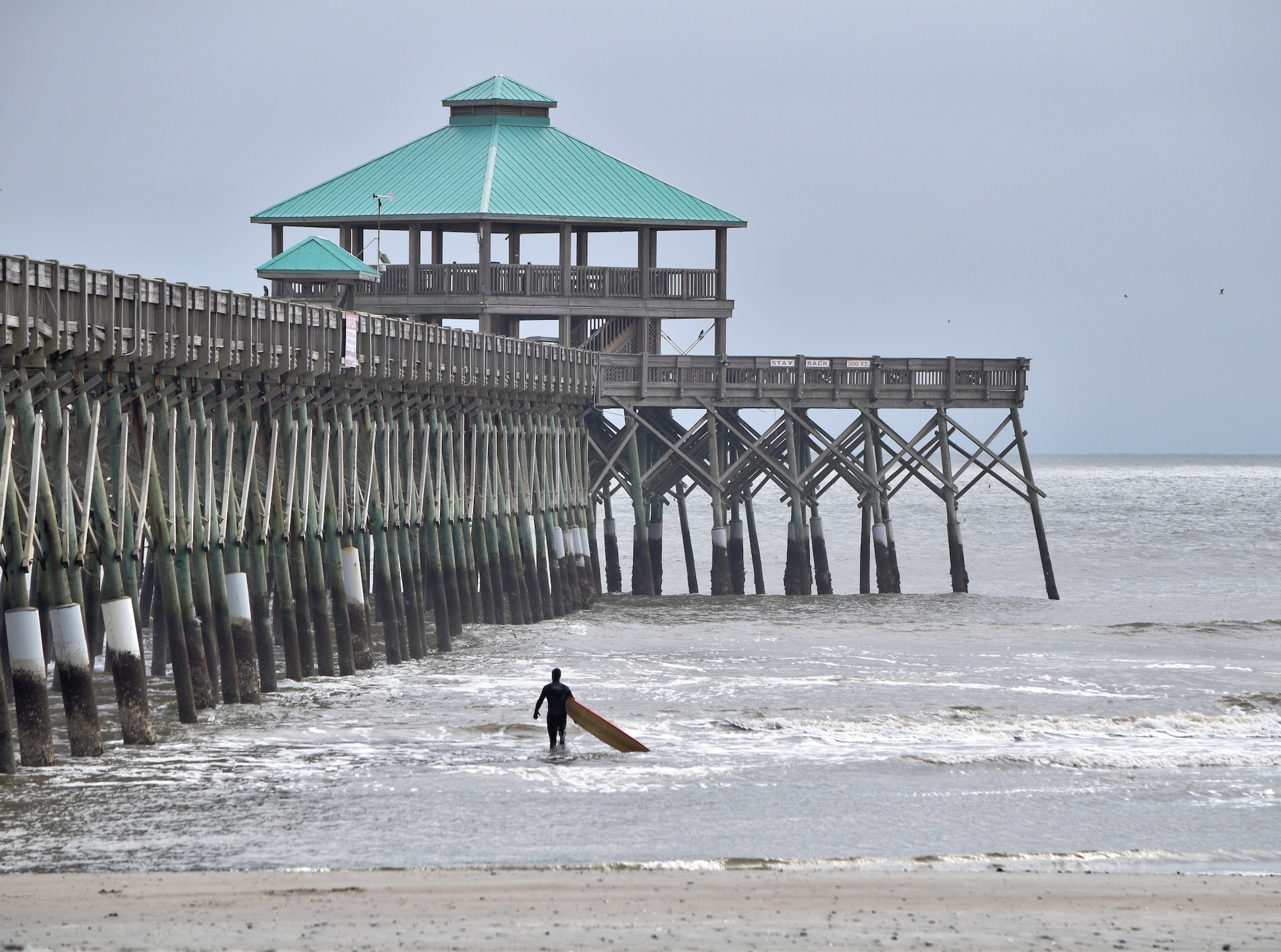 2. Isle of Palms, SC – The Family-Friendly Oasis
Distance from Greenville: 218 miles (approximately 3 hours and 45 minutes)
Best times to visit: May to September
Key features and amenities: Beach volleyball, golf courses, marinas, bike rentals
Crowd levels: Moderate, with a mix of families and vacationers
Unique facts: Isle of Palms is home to the endangered loggerhead sea turtle, which nests on its shores from May to October.
Eateries: Start your day with a delicious breakfast at Sea Biscuit Café, where the crab cake benedict is a must-try. For a beachfront lunch, stop by Coconut Joe's Beach Grill and savor their coconut shrimp. And for dinner, treat yourself to a fine dining experience at The Refuge with their mouthwatering shrimp and grits.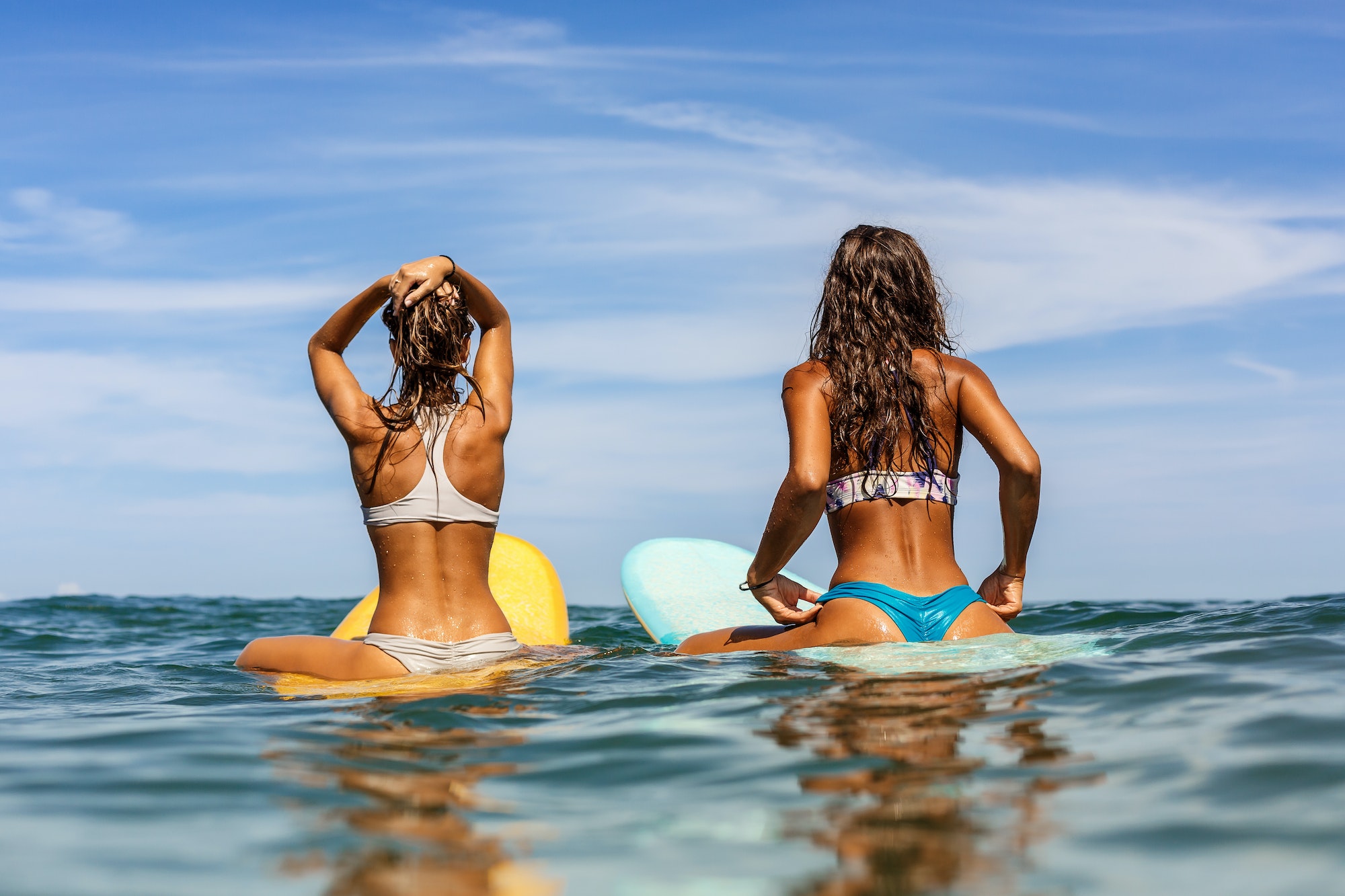 3. Myrtle Beach, SC – The Entertainment Mecca
Distance from Greenville: 240 miles (approximately 4 hours)
Best times to visit: June to August
Key features and amenities: Amusement parks, aquarium, boardwalk, shopping, golf courses
Crowd levels: High, particularly during summer months
Unique facts: Myrtle Beach is home to the world's largest collection of American sculpture, at the stunning Brookgreen Gardens.
Eateries: Fuel up for a day of adventure at Croissants Bistro & Bakery, where the quiche Lorraine is a must-have. For lunch, head to Peaches Corner for a taste of nostalgia and their famous foot-long hot dogs. End the day with a seafood feast at Mr. Fish, and don't forget to try their award-winning she-crab soup.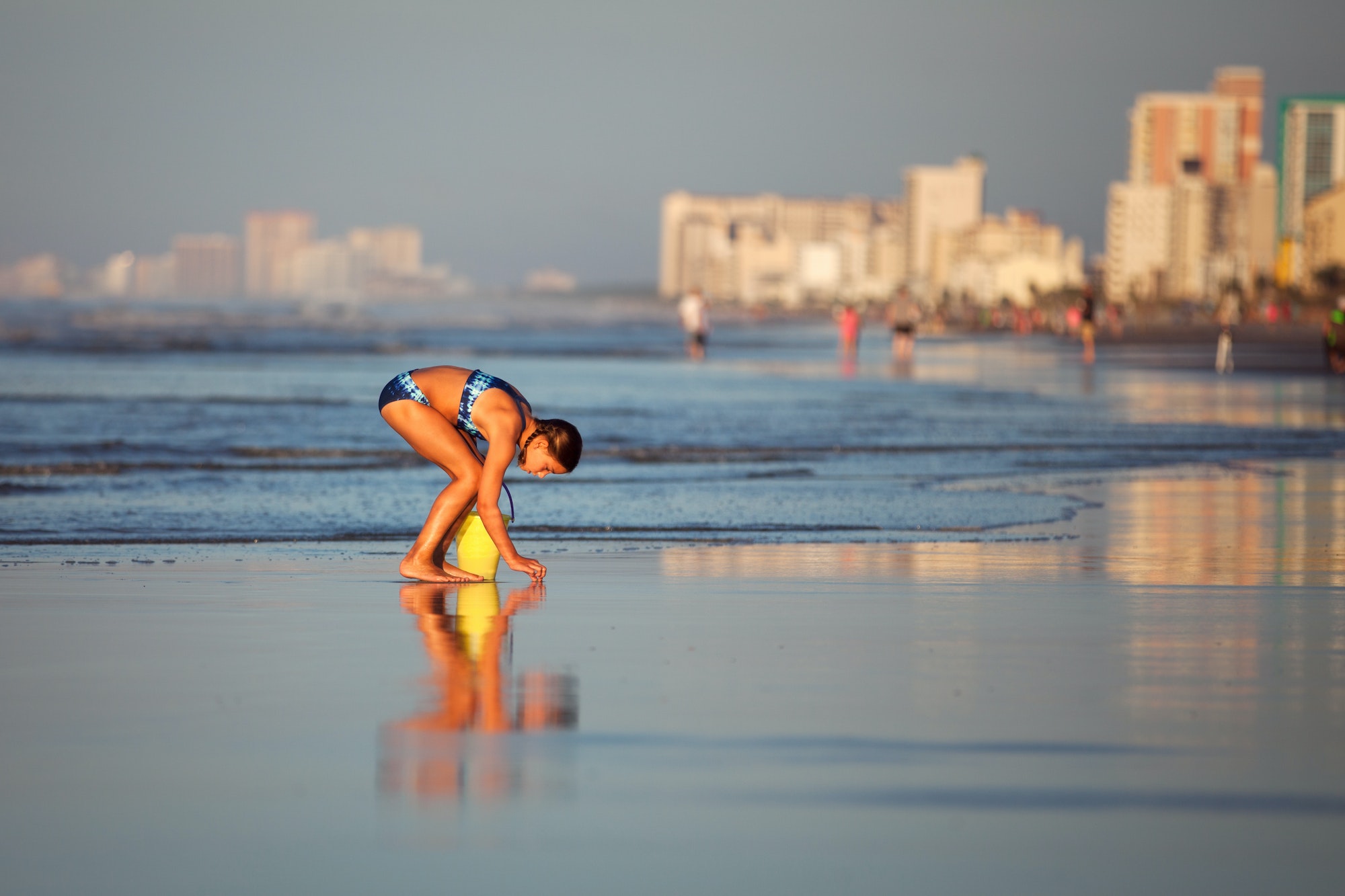 4. Hunting Island, SC – The Naturalist's Paradise
Distance from Greenville: 252 miles (approximately 4 hours and 15 minutes)
Best times to visit: March to May, September to November
Key features and amenities: Lighthouse, nature trails, wildlife, camping
Crowd levels: Low to moderate, with a serene atmosphere
Unique facts: Hunting Island is South Carolina's most visited state park, and its lighthouse is the only publicly accessible lighthouse in the state.
Eateries: For a scrumptious breakfast, visit Blackstone's Café in nearby Beaufort and try their shrimp and grits. For lunch, stop by The Shrimp Shack for their famous shrimp burger. And for dinner, dine at Saltus River Grill and indulge in their delectable seafood risotto.
As we return to our landlocked abode, sun-kissed and salt-crusted, we can take solace in the fact that these coastal gems are just a drive away. So, the next time the ocean beckons, remember that the perfect beach escape is within reach. And who knows, maybe one day we'll find a secret portal that transports us directly from Greenville to the beach. Until then, happy beachcombing!
Greenville, South Carolina, is a place of many delights – a bustling downtown, parks that are a feast for the eyes, and a food scene that could make a Frenchman weep with joy. But when the mercury rises, the siren call of the coast is hard to resist. Now, Greenville may not be a coastal town, but fear not, dear reader, for a beachy paradise is but a few hours away. Allow me to be your guide to the best beaches near Greenville, SC.